A new style that seems to arising, perhaps because of the heat, perhaps because of the humidity, maybe even just because it's so easy, fun, and cute!
Many celebrities have also been sporting this hairstyle - used with confidence by Katie Holmes, Sharon Stone, Victoria Beckham, Natalie Portman or Rihanna.
The pixie hairstyles are really versatile and feminine haircuts. They are ultra short and close to the head but can be styled either for longer or shorter hair. Usually the front of the hair is left longer, but it is shorter on top and in the back. If you leave it longer on the front, you can easily obtain a sexier look by sweeping bangs across one eye.
Your short locks will surely call attention to your natural beauty and you will feel glamorous with your chic short haircut. Pixie is a great choice if you have a busy schedule and you don't want to waste much time with styling your hair. It is wonderful time-saving hairstyle that highlights your features and brings attention to your face.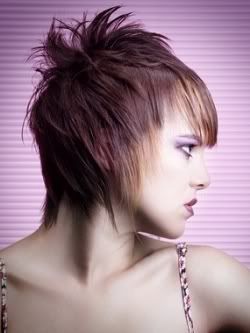 Pixie cuts work really well for fine hair, especially with the right styling products. It is also perfect for a woman who dares to experiment with new, sexy hairstyles. If you are a little more daring, you can also try new colors that convey your personal charm. Young women can add playful highlights to reflect their energy and youthfulness.
They can even wear stylish headbands and glamorous hair accessories. For a more sophisticated and formal look, you can comb your hair down with some styling gel. It is a really hot hairstyle this year, which can be cute and innocent, elegant and seductive at the same time, depending on how you style it. Pixie is also convenient for active tomboys, because it is a very short, still really feminine haircut and because it gently gives accent to your beautiful features. Pixie means confidence and style. If you feel that short hair would match your face, be daring to try a chic pixie haircut for this summer.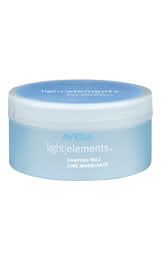 Weightless texture with firm, pliable hold for all hair types.
* Organic beeswax and jojoba wax help provide unique pliability
* Pine rosinate and pullulan help give all-day strong hold
* Plant emulsifiers from coconut, jojoba and soy give the product a creamy texture
* A blend of gamma oryzanol (from rice bran) and Sasa veitchii (bamboo) helps protect hair from UV damage
* Spicy-citrus aroma features certified organic mandarin, ginger and Australian sandalwood.