If you did not make it to this last night, you missed out! Some of us from Ihloff were invited to the Openarms Youth Project center's latest gig: Hair Refashionista! We arrived around 5PM and started in with doing hair and makeup for the big show. The participants were between 14 and 22 and members of OYP group.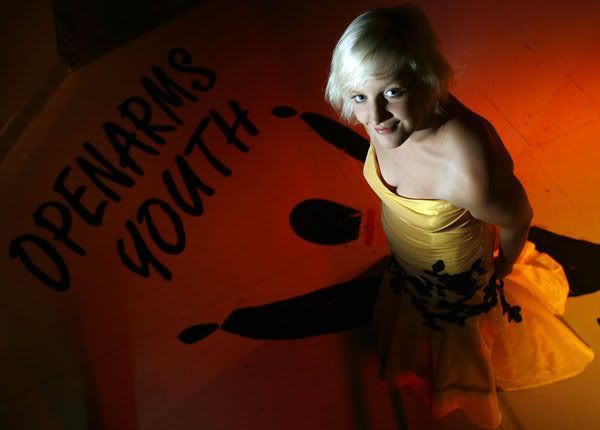 Some of the young adults had taken clothing from their closet and 'refashioned' it. There was one adorable guy that had cut out hearts from his jean's legs and then put them on the back of a vest. Perhaps for street style, it would have been a little risque for most men, maybe showing too much leg (*wink*) but creativity was definitely flowing here.
There was a few performers during the show that had previously won some awards. One girl was for singing and another was more towards lip syncing and dancing while in drag. It was a very fun evening and it was nice to see kids being able to feel confident and walk the runway!